Episode 113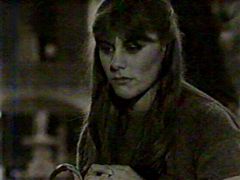 Angela looking confused after meeting Paul Sheppard (who's taken a job as a gardener at Dural and is masquerading as Paul Clark).
---
Episode 114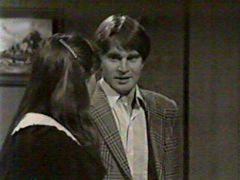 Angela and Rob after being caught about to elope.
---
Episode 115

Barbara Armstrong looking upset after Gordon tells her that they shouldn't see each other for a while, until he decides what to do about Patricia.
---
Episode 116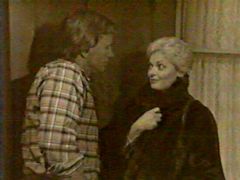 Patricia threatening David that there won't be any problems with the wedding plans - if he's reasonable...
---
Episode 117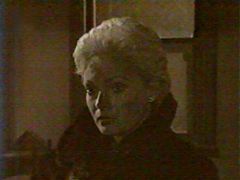 Patricia after Beryl tells her that she hasn't a hope in hell of getting David back, so she shouldn't waste her time trying.
---
Episode 118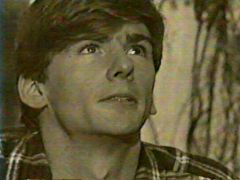 Paul looking anguished after Angela tells him that, if he wants to come to her and Rob's wedding, that's up to him.
---
Episode 119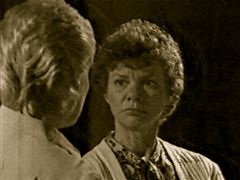 Rosie Andrews after telling Patricia that she's going to do everything she can to make sure Gordon wakes up to her.
---
Episode 120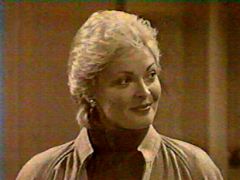 Patricia smiling as she tells Angela that David is going on Rob's buck's night, so things couldn't have worked out better...
---
Episode 121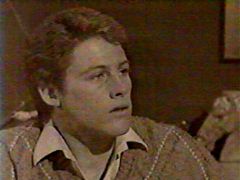 John looking stunned as he overhears Rob talking to Wayne about Patricia and David's affair.
---
Episode 122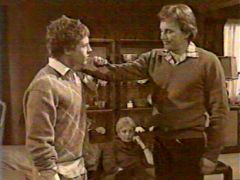 John and David after saying they still love each other despite David's affair.