Episode 533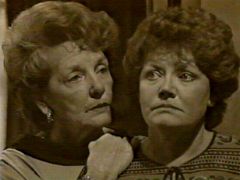 Fiona comforting Beryl as she suggests to her that it's high time she revealed what really happened in Queensland.
---
Episode 534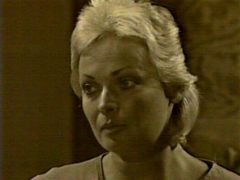 Patricia after lying to David that Beryl slapped his niece, Leigh, for absolutely no reason.
---
Episode 535

Patricia after telling Leigh Palmer that she's going to make her an offer she can't refuse.
---
Episode 536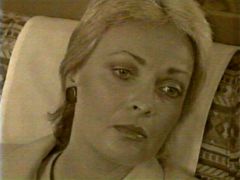 Patricia looking worried and upset as she sits on board a 'plane, fleeing Australia for a new life in Rio de Janeiro.
---
Episode 537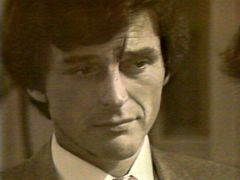 Ross Newman looking smug after he convinces Barbara that Andy is a drug pusher; Barbara has found some hash that Ross planted in Andy's van.
---
Episode 538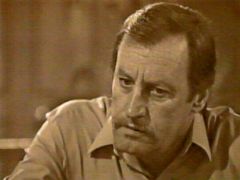 Gordon after declaring to Andy and Amanda that they'll give Ross Newman some rope, and with a bit of help, he might just hang himself.
---
Episode 539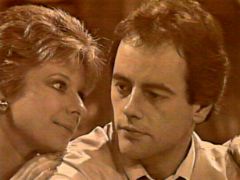 Karen smiling at Wayne lovingly after persuading him that they need each other - for better or worse.
---
Episode 540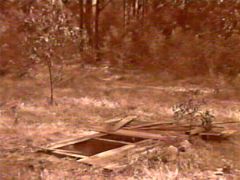 An old, abandoned mine-shaft in the grounds of David's country house in Sunbury: Beryl has just fallen through the crumbling wooden slats that covered it.
---
Episode 541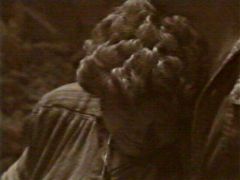 Beryl being comforted by David at the bottom of the mine-shaft after he also fell down the hole; Beryl's contractions have started and she's crying that she doesn't want to lose her baby.
---
Episode 542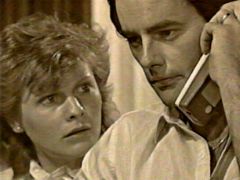 Leigh Palmer looking at Wayne in shock as he 'phones the police and tells them to send someone over as he wants to confess a murder.