Episode 543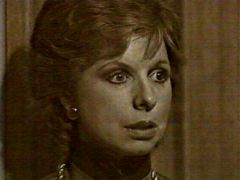 Karen looking horrified as a policeman tells Wayne that they've found a body - which they think might be Mitch's - in a lake.
---
Episode 544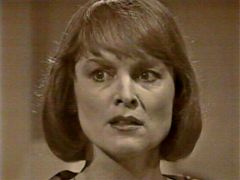 Charlie looking annoyed as Leigh blackmails her over helping Patricia flee Australia.
---
Episode 545

Beryl looking shocked as David tells her that their new-born baby son, Robert, has vanished from the hospital.
---
Episode 546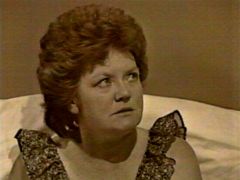 Beryl after telling David angrily that if the kidnappers harm Robert in any way, he'll be to blame and she'll never forgive him.
---
Episode 547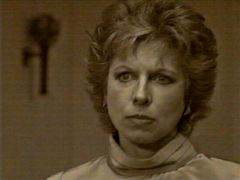 Karen looking furious after Leigh blackmails her over the fact that Mitch is really still alive.
---
Episode 548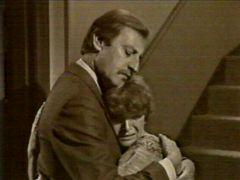 Gordon hugging Barbara as she pleads for help to get over her addiction to tranquillisers.
---
Episode 549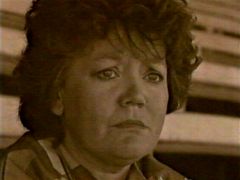 Beryl waiting desperately for baby Robert to be returned by the kidnappers.
---
Episode 550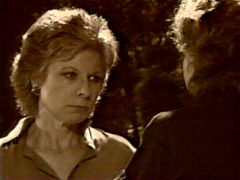 Karen glaring at Leigh angrily after Leigh leads Alan on and then dumps him; Karen has threatened that if anything happens to Alan, it'll be on Leigh's head and she'll pay for it.
---
Episode 551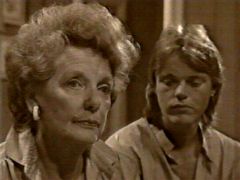 Fiona after saying to Andy that she thinks she's going to be very glad to have Chris Adams around.
---
Episode 552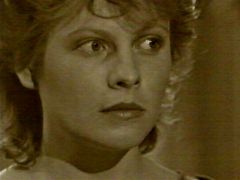 Leigh staring at Charlie and Karen as Charlie tells her that she isn't going to get any money from the two of them; they had to stop her, and now they can.