Episode 603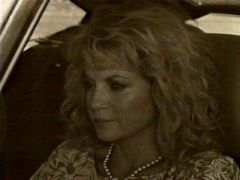 Caroline looking upset as she leaves Woombai and leaves Stephen, who's starting a new life with Jenny Turner.
---
Episode 604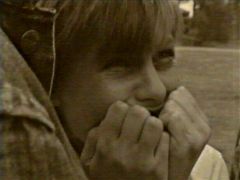 Leigh looking terrified as Richard Crampton - the father of baby Shane - forces her to hand their son over to him and then tells the thugs with him to beat her up.
---
Episode 605

David looking annoyed after Richard warns him that he'll be very sorry for not helping him get hold of Shane.
---
Episode 606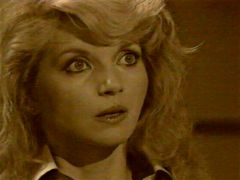 Caroline looking shocked as psychic, Eloise Treece, tells her that she has a message for her - from Amanda.
---
Episode 607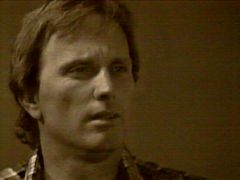 David staring at psychic, Desmond Bourke, incredulously after Desmond tells him that, if he drives his truck back to Melbourne, people are going to die.
---
Episode 608
Beryl, who has fainted following an explosion that destroyed David's truck, killed Neil Duffy and left Jim O'Brien's clothes in flames.
---
Episode 609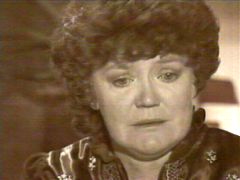 Beryl - who has gone blind from the trauma of seeing Jim on fire - sobbing and clasping Jim's hand as he dies in his hospital bed.
---
Episode 610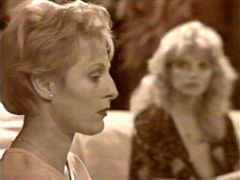 Caroline staring at Eloise Treece as Samantha and Desmond accuse Eloise of being a conwoman who's only after Caroline's money.
---
Episode 611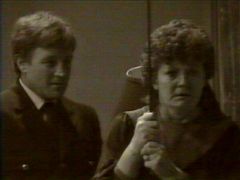 Beryl - who's still blind - holding up a poker with which to attack Richard Crampton's hitman, Nick Stafford - not realising that Stafford is creeping up behind her.
---
Episode 612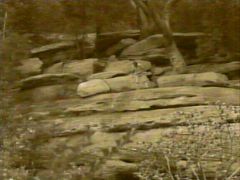 Andy looking down a cliff-face after Colin Turner loses his footing and falls.