Episode 643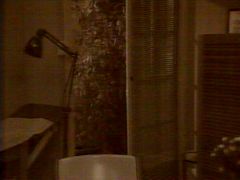 The back entrance to Irene's surgery after Jenny walks out, having picked up a bottle of sleeping pills from Irene's desk.
---
Episode 644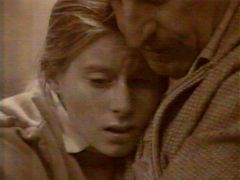 Gordon comforting Mary Reynolds after she has a nightmare about her grandparents' killer being after her.
---
Episode 645

Mary lying asleep in bed, unware that her grandparents' killer is standing over her, watching her.
---
Episode 646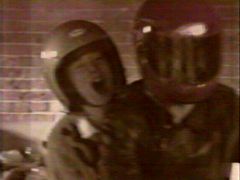 Mary crying out in fear after realising that the nice farmhand at Woombai who's taking her for a ride on his motorbike is actually her grandparents' killer.
---
Episode 647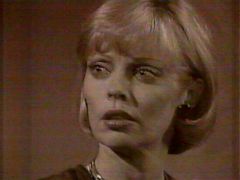 Alison looking taken aback after Charlie asks her if she's Patricia.
---
Episode 648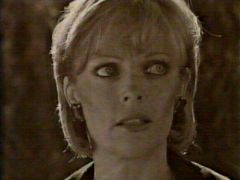 Alison looking at the house where Eddie Benson lives; she hopes he'll clear her (Patricia) of Luke Carlyle's murder.
---
Episode 649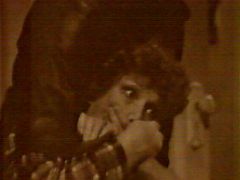 Barbara struggling after being grabbed by Mary's grandparents' killer.
---
Episode 650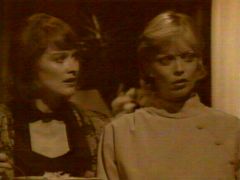 Charlie looking at Alison. Alison is looking at Mary, who has just announced that she thinks Patricia was her mother.
---
Episode 651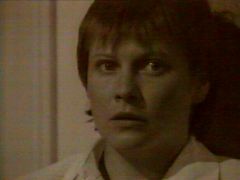 Leigh looking worried as she hides from Adam Tate, who's turned up at Beryl's, looking for her.
---
Episode 652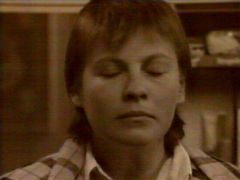 Leigh after swallowing a bottle of pills in the bathroom at Beryl's; she's trying to commit suicide after being arrested and released on bail for kidnapping baby Robert.