It's impossible to ignore the fact that characters die regularly in soaps - often as part of a major plot twist. This section recognises all those who left for the Great Soap Opera in the Sky during their time in Sons and Daughters. The episode number in which the death occurred or was announced, together with the year of death, is shown in brackets.
Sam Selmar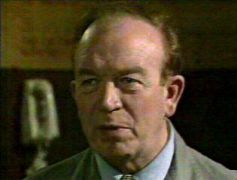 The first person to die in Sons and Daughters, right at the very beginning of the story, is Sam Selmar, the owner of the warehouse where John Palmer and Bill Todd work. When Angela and her boyfriend, Simon Armstrong, almost have a car crash, John instinctively flinches and lets go of the rope that he and Bill are using to lift a box full of expensive goods. The goods smash and Selmar sacks both men. Bill later goes to plead for his job back (he needs the money because he's due to marry Susan Palmer), but when Selmar refuses, Bill flies into a rage, picks up a nearby crowbar and hits Selmar with it. Selmar later dies of his injuries. (Episode 2, 1982)
---
Stevie Ryan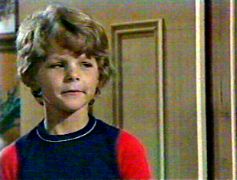 Stevie Ryan is the young son of Mick and Cheryl Ryan (Mick has a fling with Angela Hamilton). Stevie is terminally ill with a brain tumour and dies in hospital. (Episode 60, 1982)
---
James Sheppard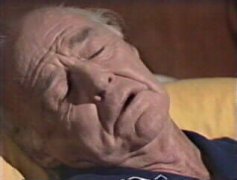 James Sheppard had affairs with both Fiona and Patricia during the 1960s, and he comes back into both their lives in 1982, when he knows he's dying and doesn't have much time left. He finally passes away at Dural as Patricia watches over him. (Episode 94, 1982)
---
Hal Mason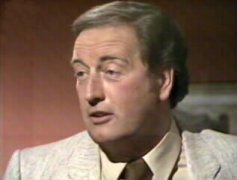 Although it isn't shown on-screen, Ramberg Industries' Managing Director, Hal Mason, loses his life after falling onto some rocks while out on a scenic walk. Police believe it's an accident, but as Mason has just been found out for going ahead with a deal behind the company's back and then losing the company a lot of money, Wayne Hamilton's theory of suicide might be more appropriate..(Episode 158, 1982)
---
Sharon Watson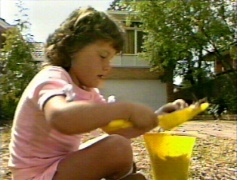 Sharon Watson is a three-year-old girl who lives next door to Martin Healy and his family. She dies in a tragic accident, falling into the Healys' swimming pool and drowning when the catch on the gate that prevents access to the pool is faulty. (Episode 232, 1983)
---
Martin Healy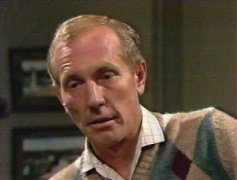 Martin Healy commits suicide by shooting himself. He takes this course of action after his son, Peter, discovers that Martin was responsible for killing the real father of his stepsister, Jennifer, in Vietnam; and after Margaret Dunne reveals that Patricia's plan to marry him is all a set-up in revenge for him having had an affair with Margaret back in 1961, while he was also seeing Patricia. His overwhelming problems and his fear of how his colleagues in the airforce will react to hearing about his actions in Vietnam lead him to decide life isn't worth living anymore. (Episode 252, 1983)
---
Dee Morrell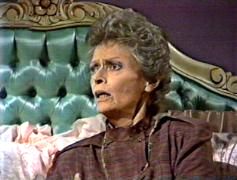 After just a few weeks of being back in Australia, manipulating her family and friends, Dee Morrell dies of a heart attack following an argument with David and Beryl Palmer over the fact that she misled them into thinking she'd paid off David's truck. (Episode 335, 1983)
---
Joe Parker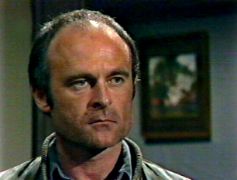 Joe Parker, husband of Alice and father of Tony, believes his wife is having an affair with David Palmer, and he vows to kill them both. Although Tony frames him and gets him put behind bars, he escapes and tracks Alice, Tony, David and Beryl down to Woombai, where he threatens to shoot them all. Terry Hansen walks in, however, and interrupts the siege. While Joe is distracted, Alice lunges at the rifle he's holding. When it falls to the floor, she picks it up and fires four bullets into her husband's stomach. He dies later in hospital. (Episode 354, 1984)
---
Helen Green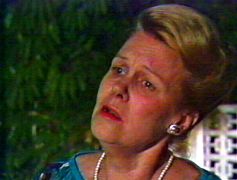 Helen Green had an affair with Barbara Hamilton's first husband, Roland Armstrong, which led to the birth of a son, Andy, in 1963. Barbara was Helen's best friend, and so, not wanting to ruin Barbara's life by admitting to the affair, Helen disappeared - but not before telling Barbara's brother, Stephen, that the child was his (he and Helen had had an affair as well).
Twenty years later, after Dee Morrell dies and leaves her money to whoever could have given her a grandson, Stephen gets in touch with Helen and meets Andy. The truth eventually comes out about Andy's true father, and Barbara is horrified to learn about her ex-husband's infidelity. She's initially very cold towards Helen when they meet again, but she subsequently tries to make amends by inviting Helen and Andy to dinner at Dural. The stress of all her secrets coming out after so long causes Helen to start taking pills to calm her nerves. While at the dinner at Dural, she mixes her pills with alcohol and eventually decides that she needs some air. She heads out to the back of the house, and is later found dead, drowned in the Hamiltons' swimming pool. Although it is assumed to have been an accident, the suggestion is also made by the police that it could have been suicide. (Episode 367, 1984)
---
Brian O'Donnel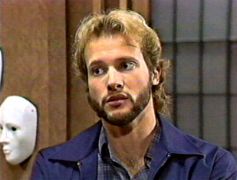 Brian O'Donnel flees the violence of Ireland - where his family belongs to the IRA - for Australia, where he's hoping for a peaceful life that will allow him to start afresh. He meets Jill Taylor and the two of them marry to allow Brian to stay in the country. Although Brian goes on the run when he thinks the immigration authorities are after him, he and Jill get together again after Jill nearly marries Wayne. They started a life together, but after Brian's father is killed, his brother visits him in Australia and persuades him to return home to avenge the death. The task done, Brian writes to Jill to tell her that he'll be returning to her, but just after he posts the letter in the Post Office in Belfast, he's gunned down. (Episode 409, 1984)
---
Margaret Dunne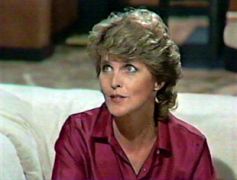 Patricia's sister, Margaret Dunne, dies after her heart gives out during an operation on burns she sustains when a petrol tank explodes following a 'plane crash. Her death comes after she has recently become close to Patricia again, following a period when the two had been bitter enemies. (Episode 422, 1984)
---
Paul Sheppard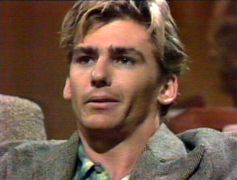 A year after leaving Sydney with Christine Matthews, Christine walks out on Paul Sheppard, just like Angela predicted she would. Paul visits London and bumps into psychologist, Matt Kennedy. He learns from Matt that Patricia is back on top. Angry at her because he believes she's the cause of all his problems, he pursues a campaign of terror against her. It backfires, however, and Paul finds himself a wanted man. When he then discovers that he can't even see Angela because she's moved away with Rob, and that Beryl is about to turn him over to the authorities, he goes on the run. He quickly decides that he doesn't have anything left to live for, so he commits suicide by jumping into the Bay near Albert Park and drowning himself. (Episode 443, 1984)
---
Titus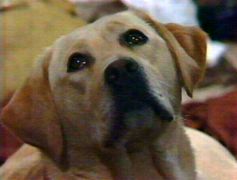 Jeff O'Brien's dog, Titus, dies from eating snail bait after Jeff runs away from home following an argument with his father, Mike, in which Mike hits him. (Episode 461, 1984)