Various houses, mansions and other assorted properties appear in Sons and Daughters. This section provides a record of these and the occupants to which they provide homes, work premises or other accommodation. Addresses are given where these were shown clearly on-screen.
---
The Boarding House, Sydney (22 Manly Terrace)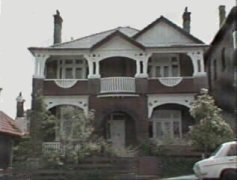 The Sons and Daughters story begins at the boarding house at 22 Manly Terrace, Sydney. Fiona Thompson lived here in 1962 when the teenage Patricia gave birth to Angela and John after falling pregnant to David Palmer, and she still lives here in 1982, now with three tenants - Jill Taylor, Bunty and Thel. The place burns down in mid-1983 after a smouldering cigarette butt sets fire to some paper in Fiona's kitchen.
Residents seen on-screen: Fiona Thompson, John Palmer, Jill Taylor, Beryl Palmer
---
The Reid House/Guest Accommodation at the Woombai Riding School, Sydney (Woombai Riding School, Woombai, NSW 2337)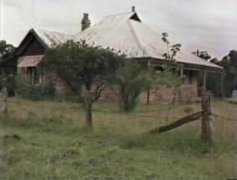 The property where Fiona spent most of her childhood, and which was left to her by her grandparents after they died in a car crash in 1962. The place is converted into a guest house, providing accommodation for guests at the Woombai Riding School.
---
Dural, Sydney - The Hamilton House (126 Montgomery Drive, Dural, NSW)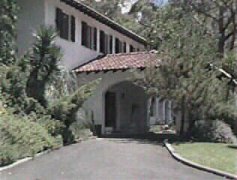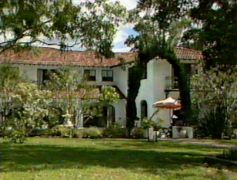 The Hamilton family live at Dural, on the north-western outskirts of Sydney. Their home is a mansion and is set in large grounds with a long front drive. This is the house where Angela and Wayne grew up with their parents, Gordon and Patricia.
Residents seen on-screen: Gordon Hamilton, Patricia Hamilton, Wayne Hamilton, Angela Hamilton, John Palmer, Barbara Hamilton, Karen Fox, Leigh Palmer, Gary Evans, James Hamilton, Duncan Phipps, Susan Hamilton (née Palmer), Tick McCarthy
The Dural mansion also had a small flat at the back, which was used primarily as lodgings for handymen. It was also used as guest accommodation, however,
Residents seen on-screen: Rosie Andrews, Gayle Andrews, Fiona Thompson, Jill Taylor, Brian O'Donnel, Paul Sheppard, Angela Hamilton, Christine Matthews, Patricia Morrell, Alan Brandon, Julie Webb, Spider Webb, Andy Green
---
Woombai, Sydney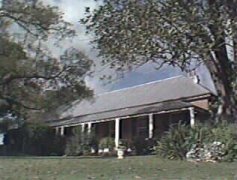 The Hamiltons own a second property, out in the country at Woombai.
Residents seen on-screen: Rosie Andrews, Fiona Thompson, Jill Taylor, John Palmer, Stephen Morrell, Jenny Turner, Colin Turner, Denise Turner
---
The Hamilton Stud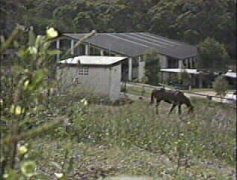 One of Gordon Hamilton's business interests is a stud, which is managed by Wayne Hamilton until he messes-up. Gordon then appoints Alan Pascoe as manager. John Palmer is employed on-and-off here. The property is sold after the initial project to set up a riding school comes to an abrupt end.
---
The Palmer House, Melbourne (222 Canterbury Street, Albert Park, VIC 3206)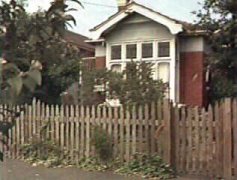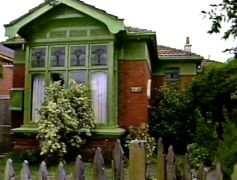 The Palmer family live in a modest residence in Melbourne. David and Beryl raised their children here.
Residents seen on-screen: David Palmer, Beryl Palmer, Susan Palmer, John Palmer, Kevin Palmer, Angela Hamilton, Lynn Palmer (née Hardy), Davey Palmer, Tony Parker, Mike O'Brien, Heather O'Brien, Katie O'Brien, Jim O'Brien, Leigh Palmer, Tim Palmer, Brett Keegan, Craig Maxwell, Debbie Halliday, Susan Hamilton
---
The Todd House, Melbourne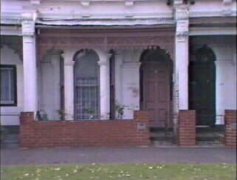 The apartment that Susan and Bill Todd buy as the matrimonial home, but which, after Bill goes to prison, Susan decides to share. When she learns a few months later that Bill is being transferred to a lower-security prison, she opts to go and live closer to him, so she puts the house up for sale.
Residents seen on-screen: Susan Todd, Mick Ryan, Kevin Palmer, Lynn Palmer, Noel Devlin, Rob Keegan, Angela Keegan
---
HM Prison, Pentridge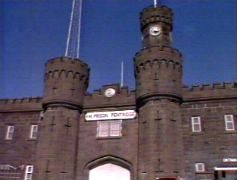 HM Prison Pentridge is the jail in which Bill Todd is incarcerated on remand until his trial for the murder of Sam Selmar. David Palmer also serves time here after being arrested for the murder of Martin Healy. It's here that David meets Tony Parker, when the two of them share a cell. Joe Parker is also a prisoner here, but he breaks out.
---
Hospital - Sydney/Melbourne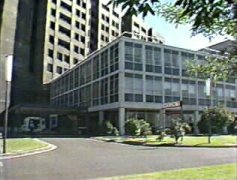 When Wayne crashes his car in 1982, this is the hospital in Sydney where he ends up and where he undergoes surgery on his spine. Barbara Armstrong is treated here when she's kicked in the head by a horse and needs to undergo an operation to remove a blood clot. Barbara's mother, Dee Morrell, receives treatment here for a heart attack she suffers shortly after her return to Australia from overseas. Fiona Thompson is rushed here after collapsing and being diagnosed as suffering from cancer.
This is also the hospital in Melbourne where Ross Newman works and from where Beryl and David's baby, Robert, is kidnapped.
---
Children's Hospital, Melbourne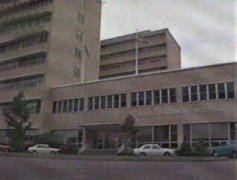 The Children's Hospital where Susan Todd works until she moves away to be near her husband, Bill, and where Stevie Ryan dies after his operation fails.
---
Toorak, Melbourne - The Morrell House (42 Belfield Avenue, Toorak, 2142)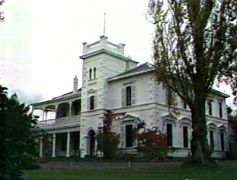 James Sheppard's property, Toorak, in South Yarra, Melbourne, which Patricia inherits after his death in 1982. The house is eventually sold in 1985.
Residents seen on-screen: Patricia Hamilton, John Palmer, Wayne Hamilton, Stephen Morrell, Dee Morrell, Amanda Morrell, David Palmer, Barbara Hamilton
---
The Armstrong House, Sydney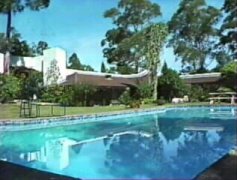 The house which Barbara Armstrong shares with her husband, Roland, until his death.
Residents seen on-screen: Barbara Armstrong, Prue Armstrong
---
Head Office of Ramberg Industries, Sydney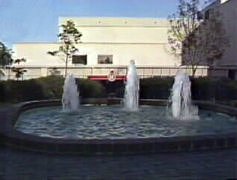 The Head Office of Ramberg Industries in Sydney.