Boarding House, Sydney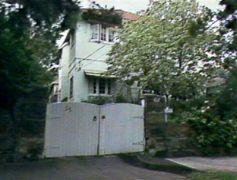 Irene Fisher owns this boarding house in Sydney. Fiona Thompson goes into partnership with her, putting in the money to do the place up.
Residents seen on-screen: Irene Fisher, Terry Hansen, Lynn Palmer, Bob 'Mitch' Mitchell, Jill O'Donnel, Fee O'Donnel, Andy Green, Cheri Nolan, Roland Armstrong, Chris Bainbridge, Kelly Burns
Irene also sets up surgery here after deciding to resume her medical career. After Irene and Fiona both lose most of their money in a failed investment in coffee futures, they decide to put the place on the market.
---
County Court of Victoria, Melbourne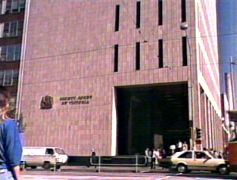 The County Court of Victoria, in Melbourne, where Terry Hansen is tried for abducting Fee O'Donnel.
---
Fisher House, Sydney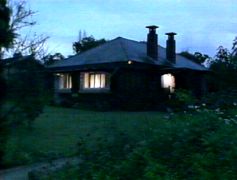 Residents seen on-screen: Todd Fisher, Nat Fisher, Karen Fox, Irene Fisher (while married to Nat), Jill O'Donnel, Fee O'Donnel
---
David Palmer's Country House, Melbourne (Lot 16, Barker Road, Warrandyte 3113)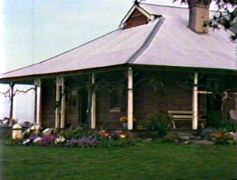 After David and Beryl Palmer divorce, Beryl buys out David's share of the Palmer house in Albert Park. David uses the money to pursue his dream of buying a place in the country - this property in Sunbury (later referred to as being in Warrandyte).
Residents seen on-screen: David Palmer, Patricia Morrell, Mike O'Brien, Heather O'Brien, Katie O'Brien, Leigh Palmer, Tim Palmer, Leanne Watson, Charlie Bartlett, Brett Keegan, Donna Palmer, Caroline Morrell, Craig Maxwell, Debbie Halliday, Andy Green, Alison Carr
In 1986, David asks Beryl to marry him again. She initially says 'yes' but then has second thoughts and turns him down. David decides to go off travelling around Australia and he puts the property up for sale.
---
Brandon House, Sydney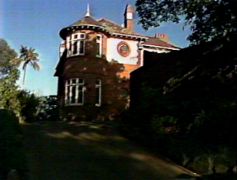 The house in Sydney where Alan Brandon was raised by his father, George, and his stepmother, Fay.
---
Charlie Bartlett's House, Sydney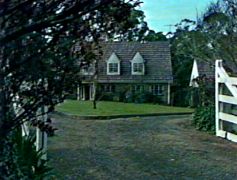 The house next door to the Dural mansion, in Sydney, where Charlie Bartlett lives when she isn't on one of her many overseas trips.
Residents seen on-screen: Charlie Bartlett, Leigh Palmer, Katie O'Brien, Alison Carr, Wayne Hamilton, Ginny Doyle, Pamela Hudson, Greg Hudson, Sarah Hudson, Todd Buckley
---
Shack Owned by Barney Adams, Sydney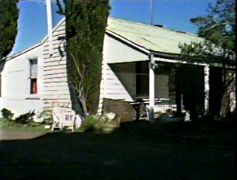 A shack outside Sydney owned by Barney Adams. This is where Bob 'Mitch' Mitchell takes Amanda when he needs some time with her to convince her that she can love him.
---
Hospital, Melbourne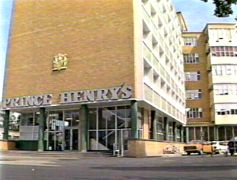 After Patricia's boobytrapped wheelchair explodes at David's house in Sunbury, near Melbourne, the casualties are taken to this hospital. Barney Adams dies here after his heart gives out during an operation to treat his injuries and Alan Brandon is pronounced as being completely paralysed after having been hit at the base of his spine by a piece of metal which flew out from the wheelchair as it blew up. David and Alison are treated here after being rescued from a freezer that Jean Hopkins locks them in in 1986.
---
Children's Home, Albert Park, Melbourne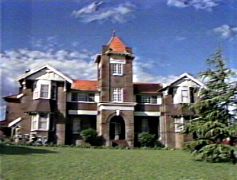 The Children's Home near Albert Park, Melbourne, where Beryl Palmer and Heather O'Brien work voluntarily and where Leigh Palmer takes the missing baby Robert after she finds him on Beryl's front doorstep. Beryl subsequently snatches Robert from here when she recognises him in one of the prams.
---
Tate Apartment, Melbourne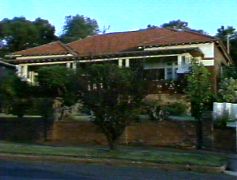 Residents seen on-screen: Adam Tate, Sally Tate
---
O'Brien House, Brisbane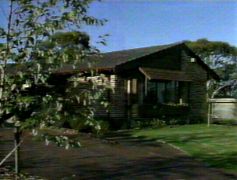 When the O'Briens decide to leave Melbourne and start a new life in Brisbane, they move into this property.
Residents seen on-screen: Mike O'Brien, Heather O'Brien, Katie O'Brien, Tim Palmer
---
Morrell Town House, Sydney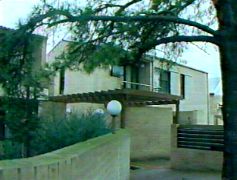 When Caroline Morrell becomes sick and tired of everything negative that's happening at the Morrell apartment, she decides to move out and buy a place of her own - this town house, in Sydney.
Residents seen on-screen: Caroline Morrell, Samantha Morrell
Caroline sells after Alison uses blackmail to force Caroline to sign over all her money.
---
Crossley House, Sydney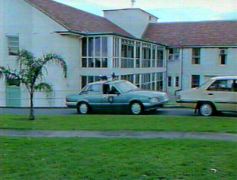 Chris Bainbridge works at Crossley House in Sydney after completing the psychiatric treatment he undergoes following his attempts to kill Fiona for publishing Barney Adams' diaries. Irene Fisher also helps out here voluntarily, and Leo Walsh works here as a gardener until he's arrested for the murder of Roger Carlyle.